Welcome!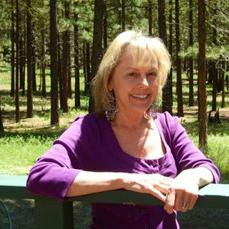 Pat Elliott,RN,LMT
Massage Therapist License # NVMT 5274
530-304-3745
Call or Text

BENEFIT FROM MASSAGE, INDIVIDUALIZED TO YOUR NEEDS. ENJOY THE RELAXATION AND BOOK YOUR SPECIAL TIME NOW

Welcome to Reno's most affordable and expert massage at Good 4 U Therapeutic Massage!
I am Pat Elliott, RN, Licensed and Nationally Certified Massage Therapist. I hope to meet you and provide you the best massage ever!
As well as being a Massage Therapist, I am a Registered Nurse so I have additional education and life experience to benefit your needs. I am now a Certified Medical Massage Practitioner.
Call or text me at 530-304-3745 or e-mail patrblsky@sbcglobal.net and you will receive a prompt reply.
My rates are comparable and right now I am offering great rates on specials and individualized treatments. See you soon.
Give your body the best gift it deserves: massage!
MASSAGE BY APPOINTMENT ONLY